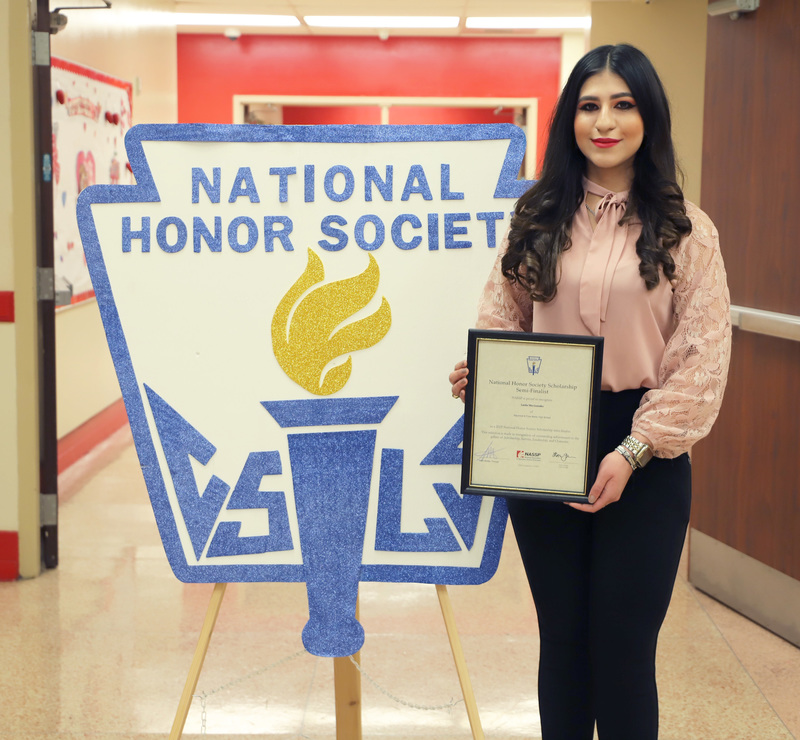 The National Honor Society (NHS) announced that Laisha Gonzalez, a high school senior at Martin High School and member of NHS, has been selected as an NHS Scholarship semifinalist. Gonzalez is also a student at the Dr. Dennis D. Cantu Early College High School.
Since 1946, more than $21 million in scholarships have been awarded to outstanding NHS senior members to support college access and student success. The scholarship program is supported by the parent organization of NHS, the National Association of Secondary School Principals (NASSP).
In the 100+ years since NHS was founded in 1921, members have been making a difference in their schools and communities, and the NHS Scholarship is NASSP's way of recognizing the most exceptional of these student leaders. Recipients are chosen based on their demonstrated work to support the four pillars of NHS: scholarship, service, leadership, and character.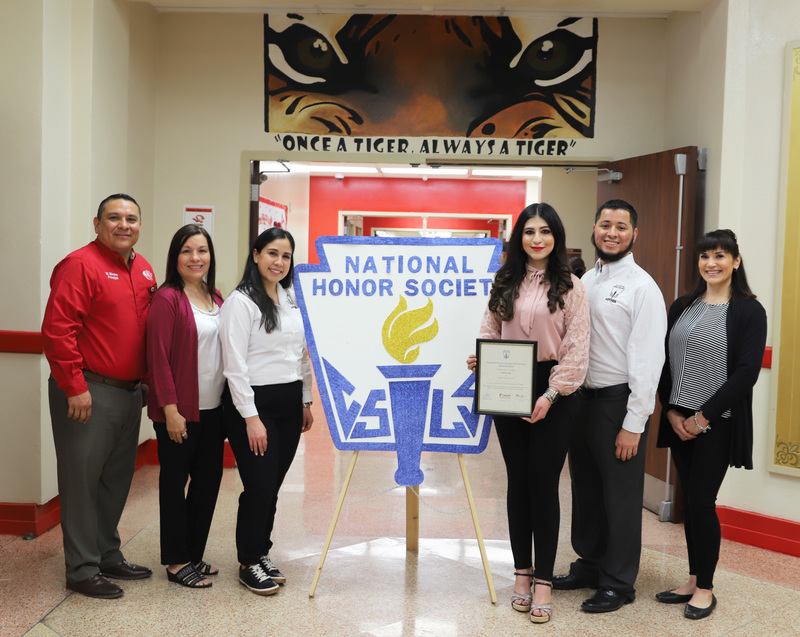 Gonzalez expresses her gratitude to NASSP and NHS for this recognition. "It is an honor to have been selected for the National Honor Society Semifinalist scholarship. As a student that dedicates my time to my academics and countless extracurricular activities is something that has an immense contribution to my life. I've always been an active member and individual in contributing in making our community a better place. What makes this a delight is that I'm president of Martin High School National Honor Society which signifies myself as a leader in showing the four pillars: service, character, scholarship, and citizenship. I truly believe that education is the most powerful weapon which we can use to change the world."
At MHS, Gonzalez has excelled in her academics and extracurricular activities. Her leadership involves becoming MHS Texas Association of Future Educators Chapter Founder and President, MHS HERD Group Founder and President, MHS Student Council Class President, National Honor Society President, Texas Department of Agriculture HART Representative for the State of Texas, Webb County LULAC Youth President, Library Club President, University Interscholastic League (UIL) Mock Congress Regional and Congressional State Qualifier, and Superintendent's Advisory Council member. She is an active member of the Area Health Education Center (AHEC), Sociedad Honoraria Hispana, Phi Theta Kappa Honors Society, National Society of High School Scholars, Veterinary Medical Assistant Program, Livestock/Future Farmers of America, and Society of Martha Washington Patriot Scholar.
One of the main priorities in Gonzalez's life has been her education. "I will always do my best to strive for greatness because anything in this world is possible. I'm very proud of myself for all the hard work and dedication I have done. Especially as it is my last year of high school it is my goal to make it the best. Overall, I thank God, my parents, and the school system in general for offering students these opportunities that will help student academic success."
Moreover, she has dedicated her time to helping the community of Laredo serving over 1,500 service hours with the South Texas Food Bank, Washington Birthday Celebration Association Council Member Parade Representative, Toys for Tots, Tutoring, Library Club Kickoff Parade, and Adopt a Student. Gonzalez is certified in Cardiopulmonary Resuscitation (CPR), and Occupational Safety and Health Administration (OSHEA).
"Tigerland is very proud of Laisha for earning this coveted scholarship. She is a student who always excels in everything that she does. She's a hard worker and she knows what she wants to do and is always working towards those goals. She is a great role model," MHS Principal Mario Mireles said.
Gonzalez will be attending Texas A&M International University to study Early Childhood Education with a Bilingual Emphasis. She plans on exploring a career in the education field and becoming an elementary school principal and eventually a district administrator.