LISD Librarians are #LeadingWithHeart! Library and Media Services Director Mely Páez met with district librarians for their monthly meeting. The meeting took place at J.W. Nixon Library. A special thanks to high school librarians, Mrs. Maria Ramírez, Nixon librarian, Mrs. Patricia Sosa, Cigarroa librarian, and Mrs. Debbie Garza-Garcia, Martin librarian for hosting the meeting with "Attention to Detail."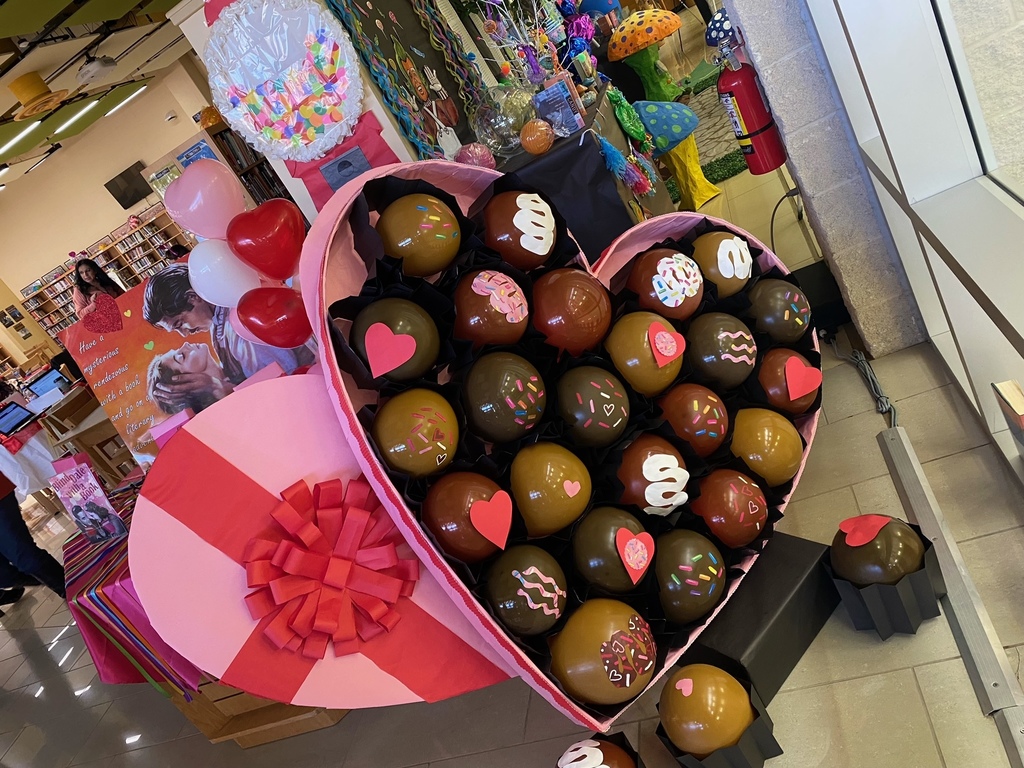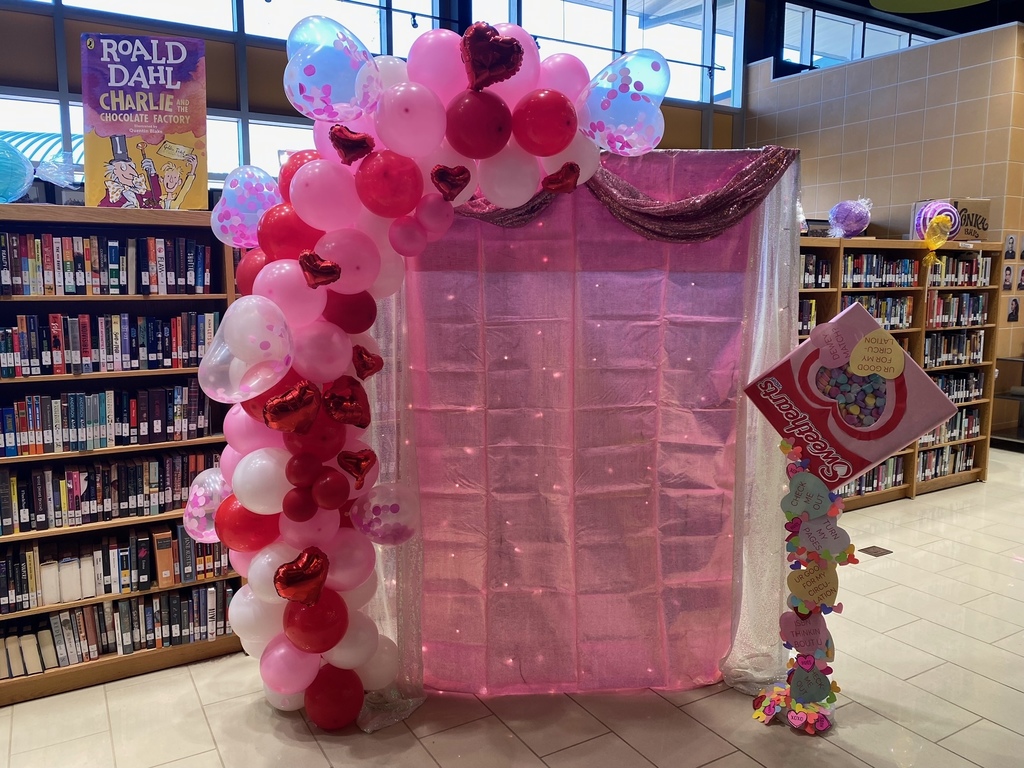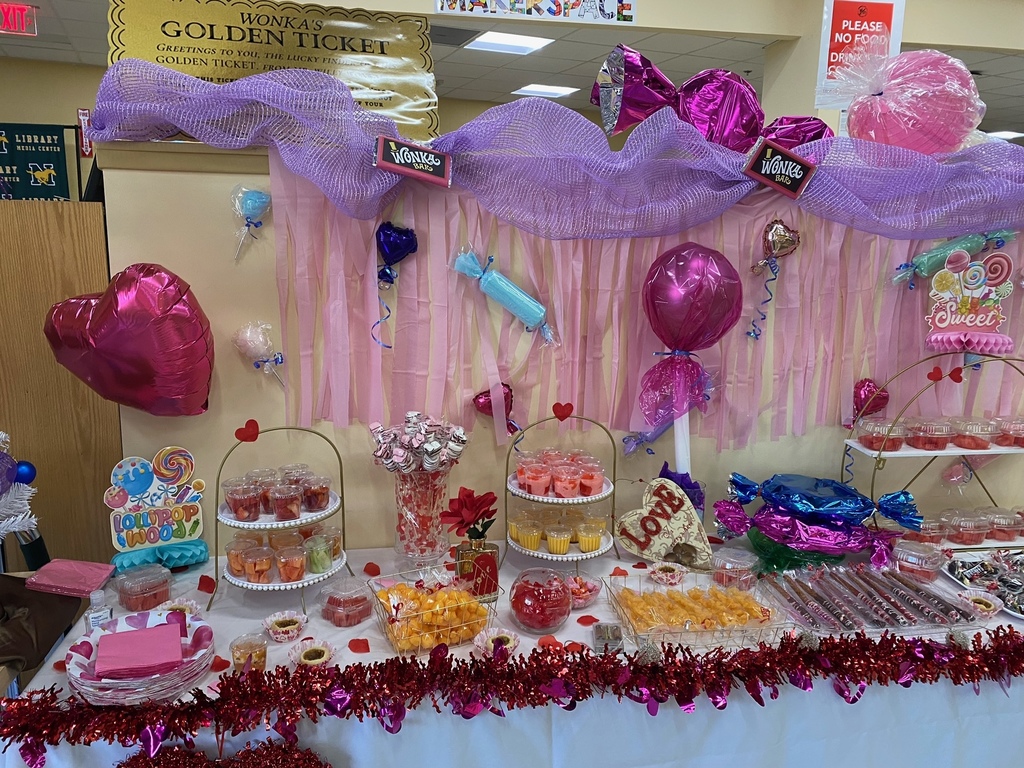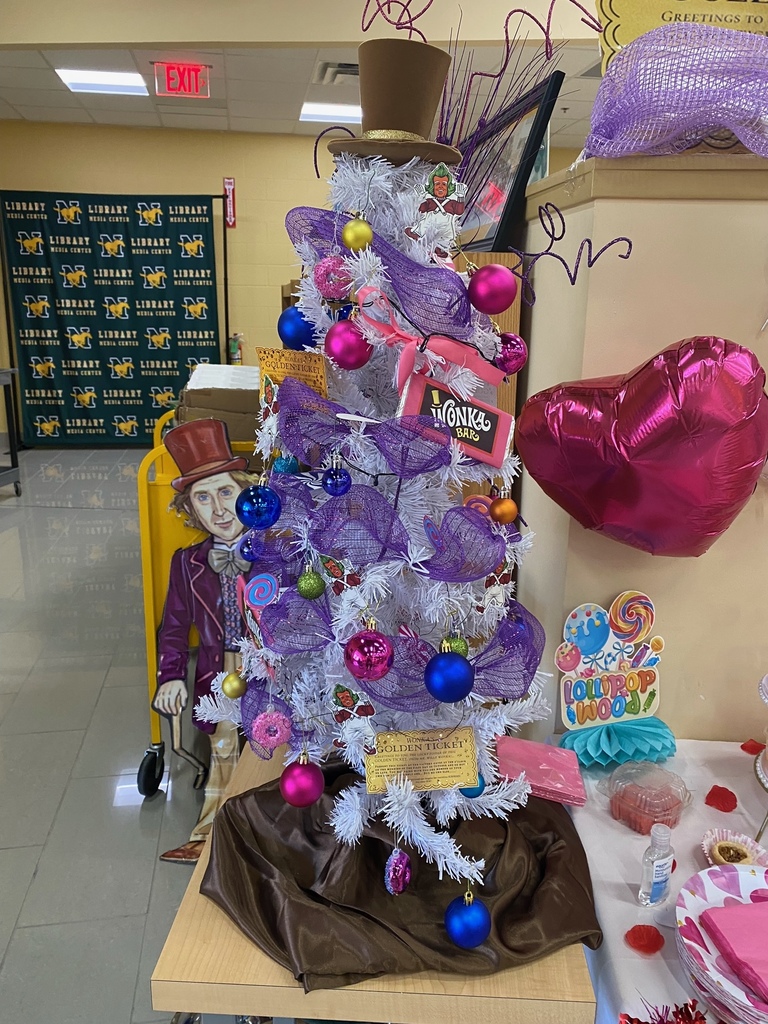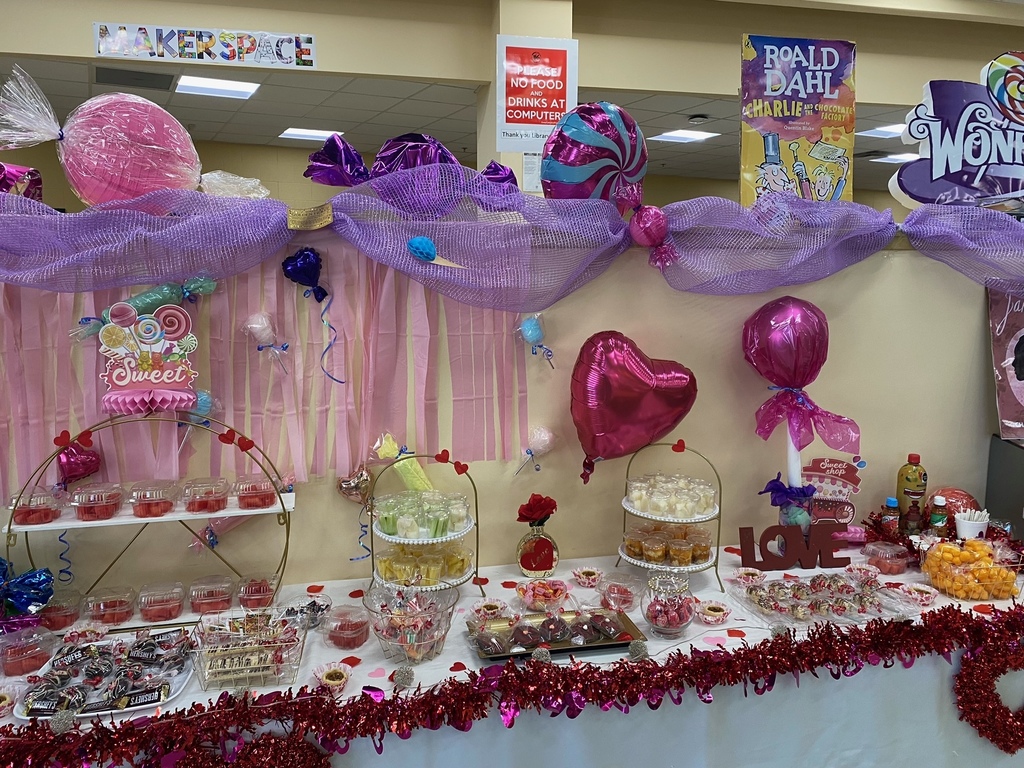 The LISD Guidance and Counseling Department held its monthly Social Emotional Learning Kindness Tree Activity. Staff at the Administration Building answered the following question: What are you going to give your Valentine?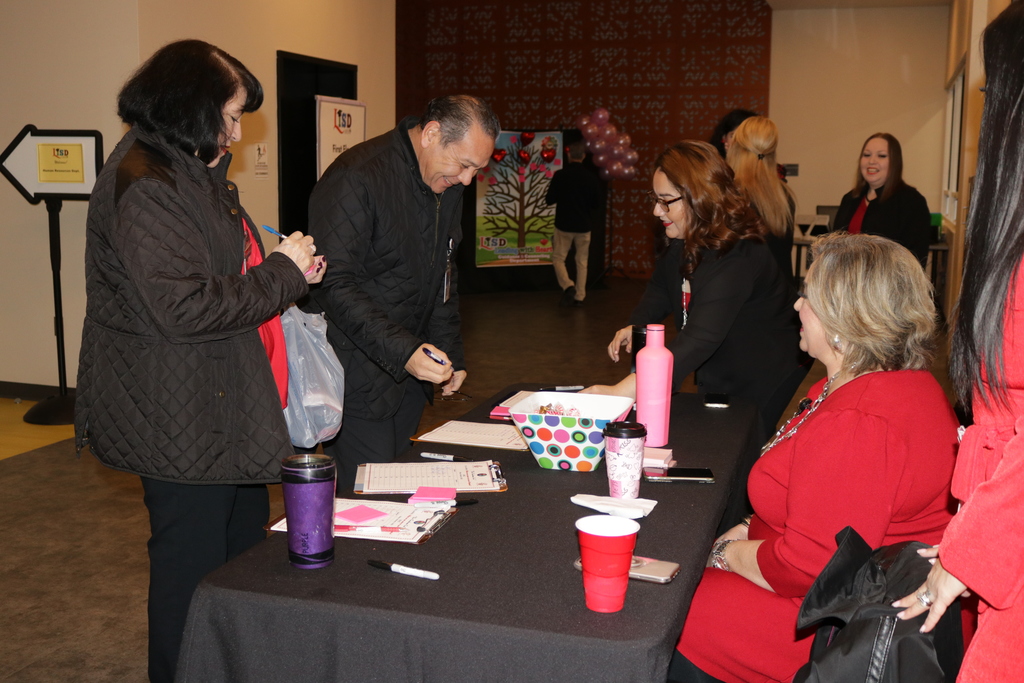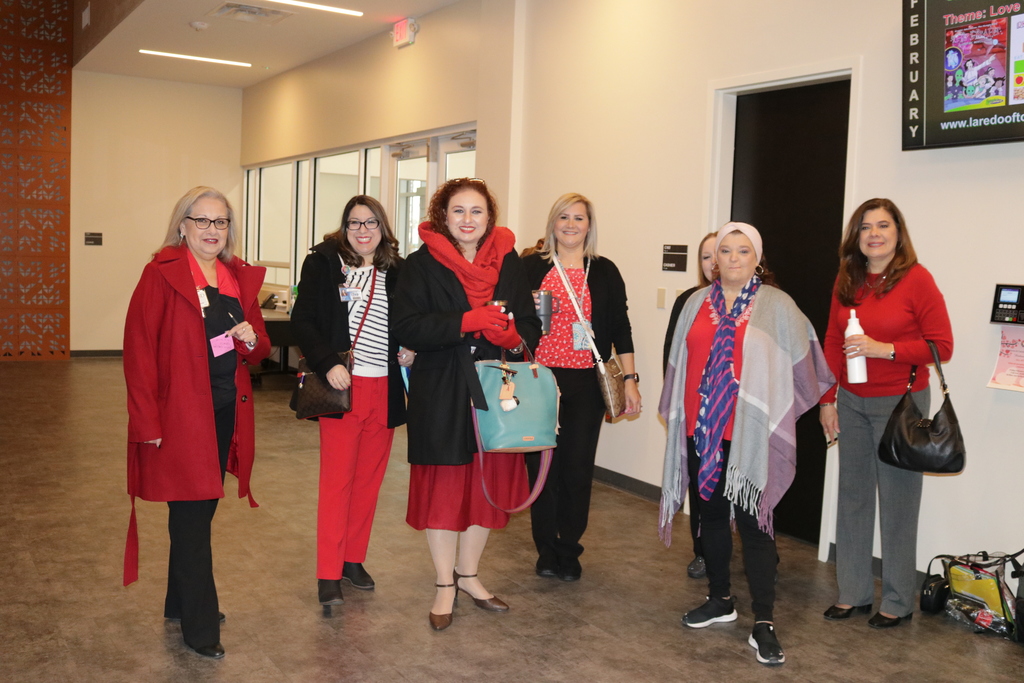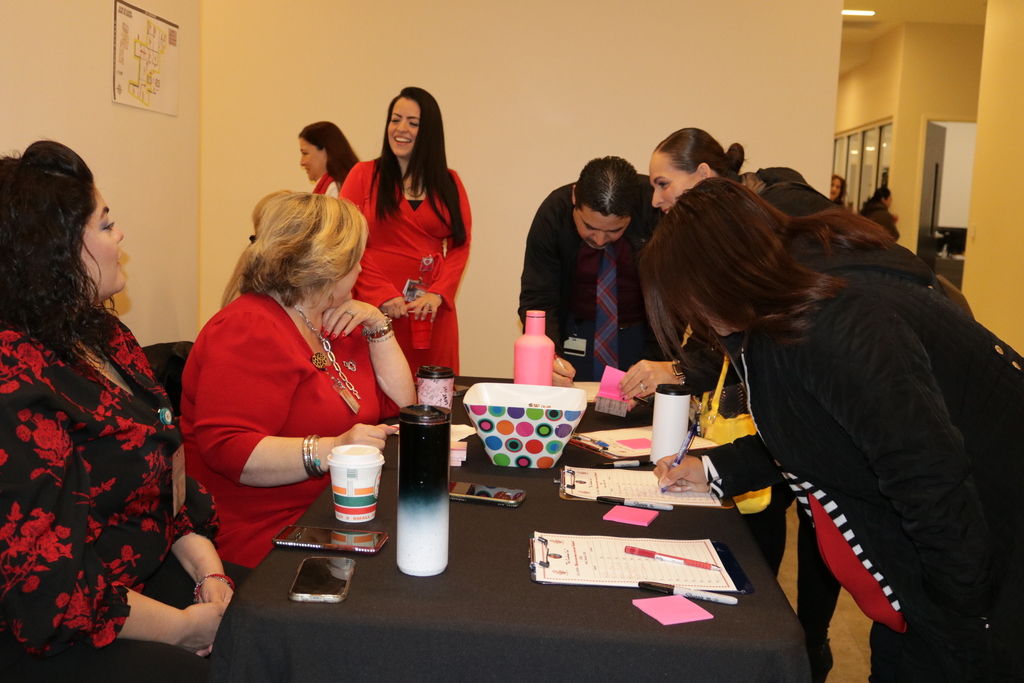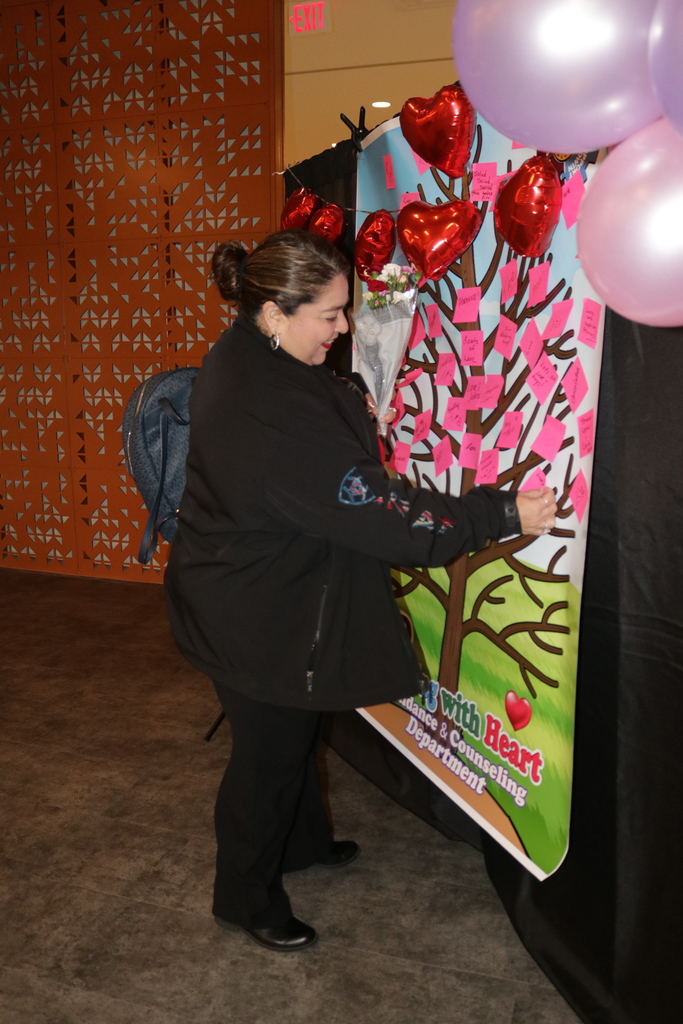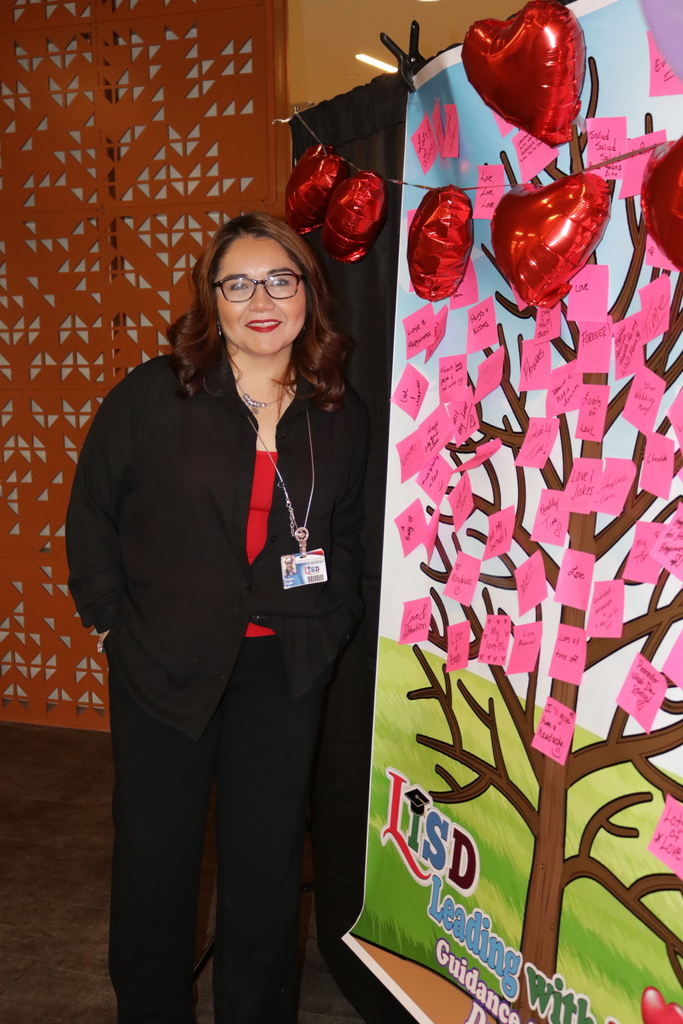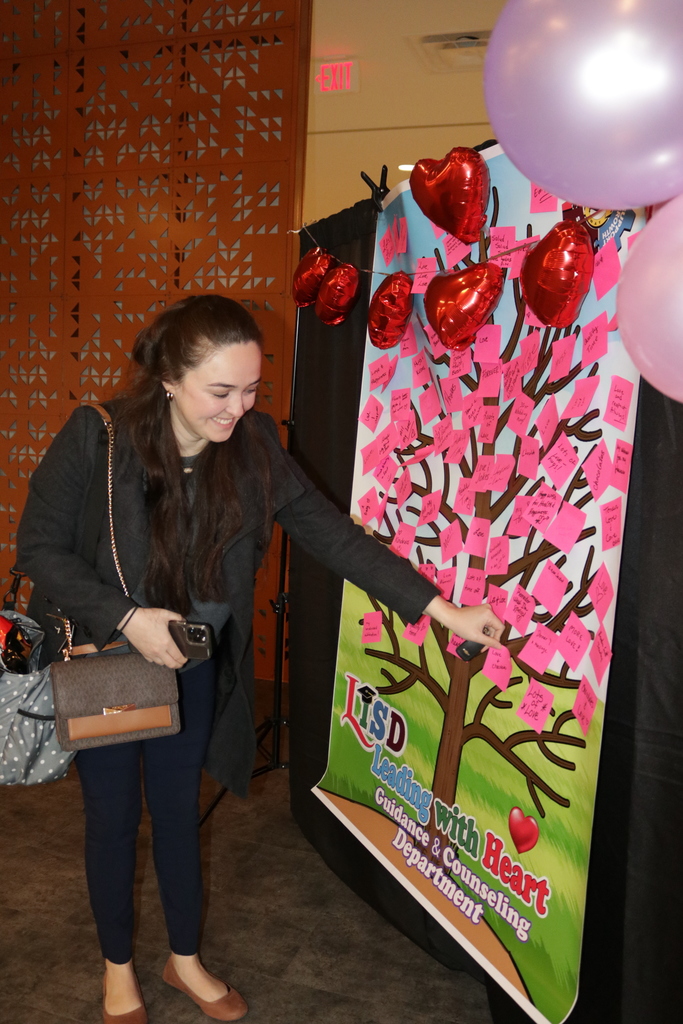 Congratulations to Christen Middle School Mariachi Los Tigrillos de Oro Varsity and JV. They participated in the UIL solo and ensemble and received two first group division and 48 first division medals. GO CUBS!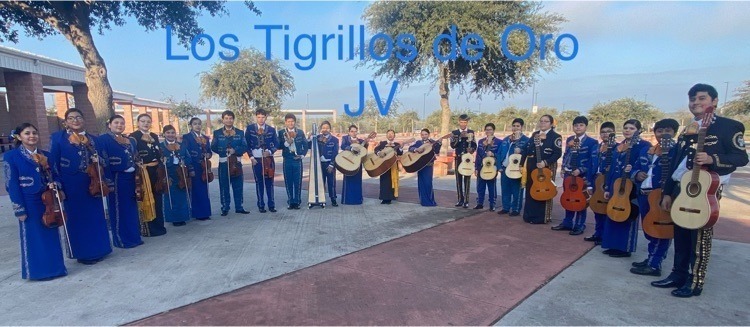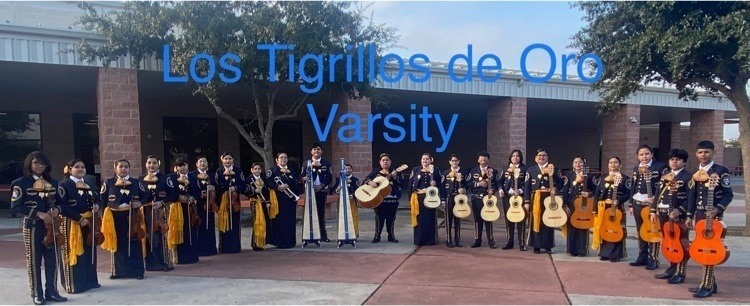 Martin High School National Honor Society students helped at the South Texas Food Bank. 22 members organized and bagged 17 pallets of food, enough to feed over 650 families!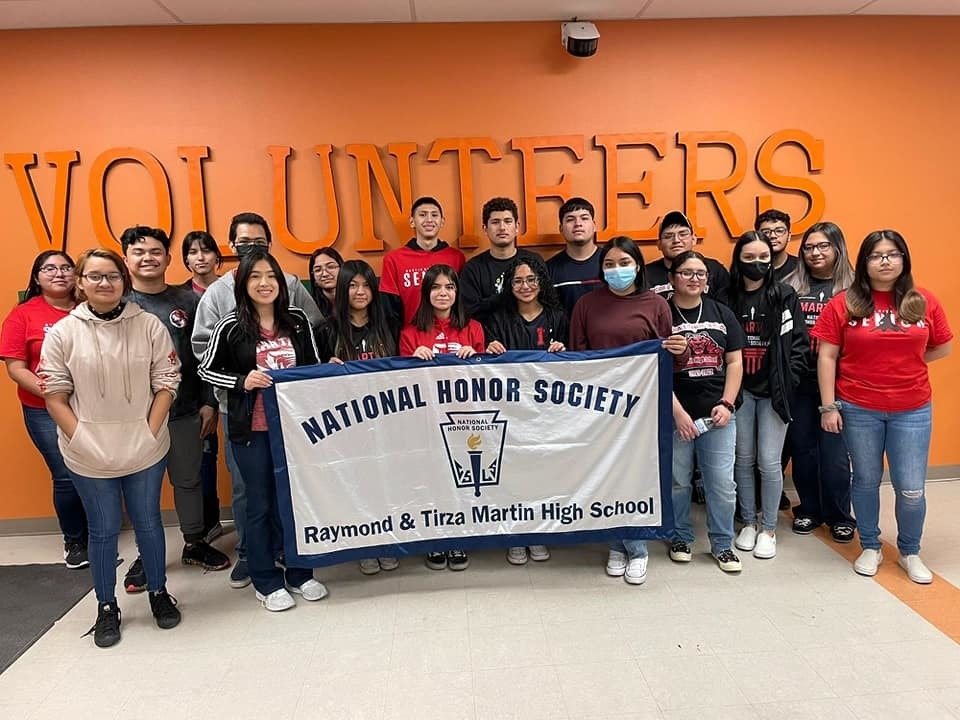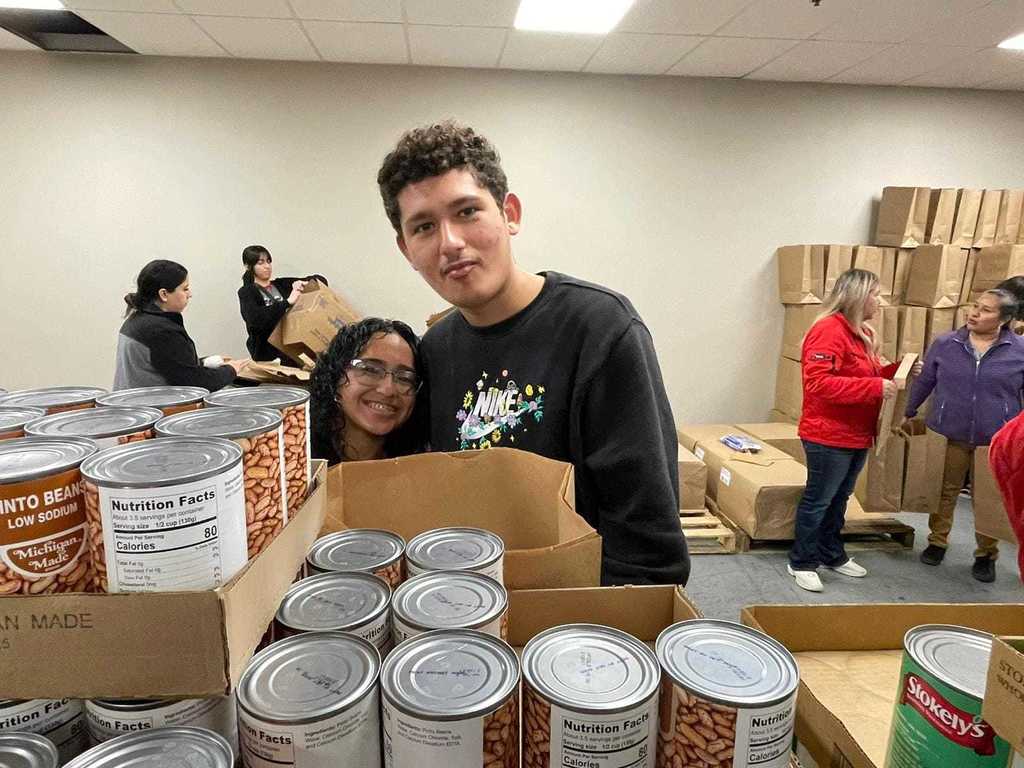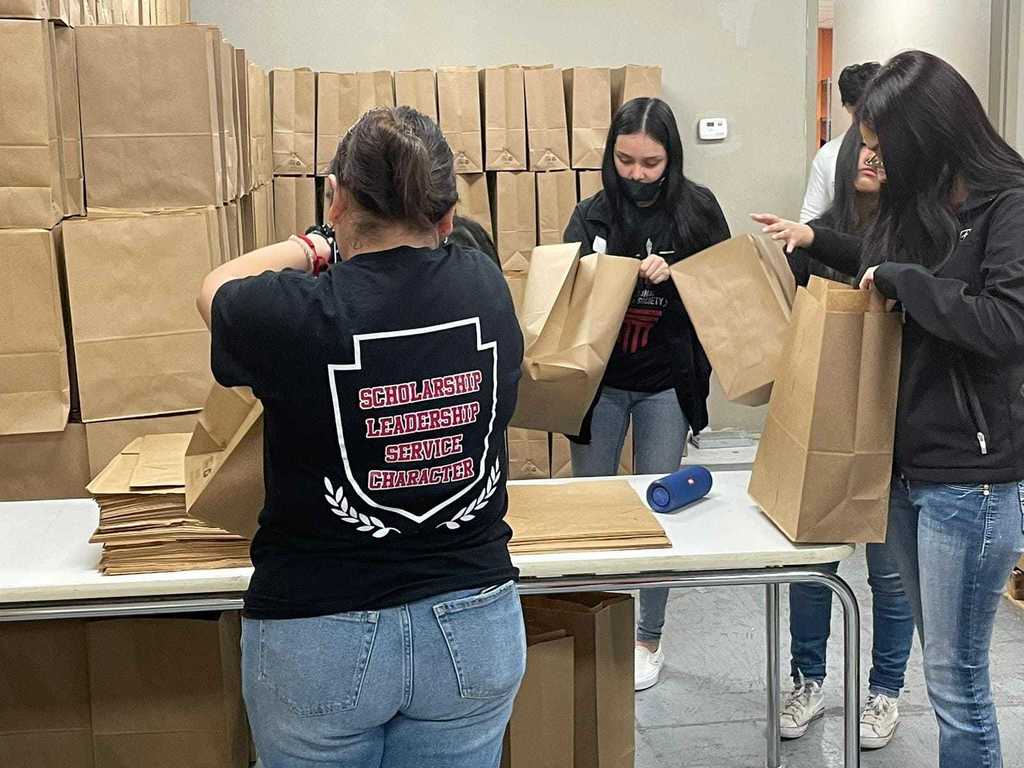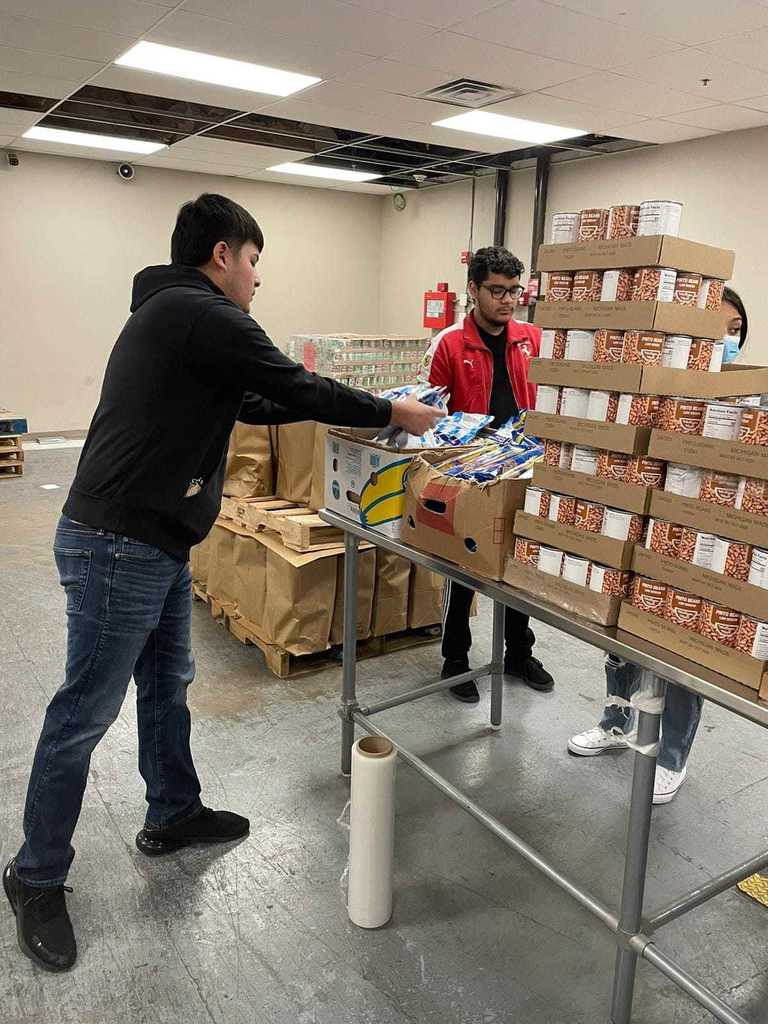 The LISD Police Department Books and Badges Program made a stop at Bruni Elementary School! First grade students enjoyed listening to a Valentine book read by Constable Guadalupe Gomez!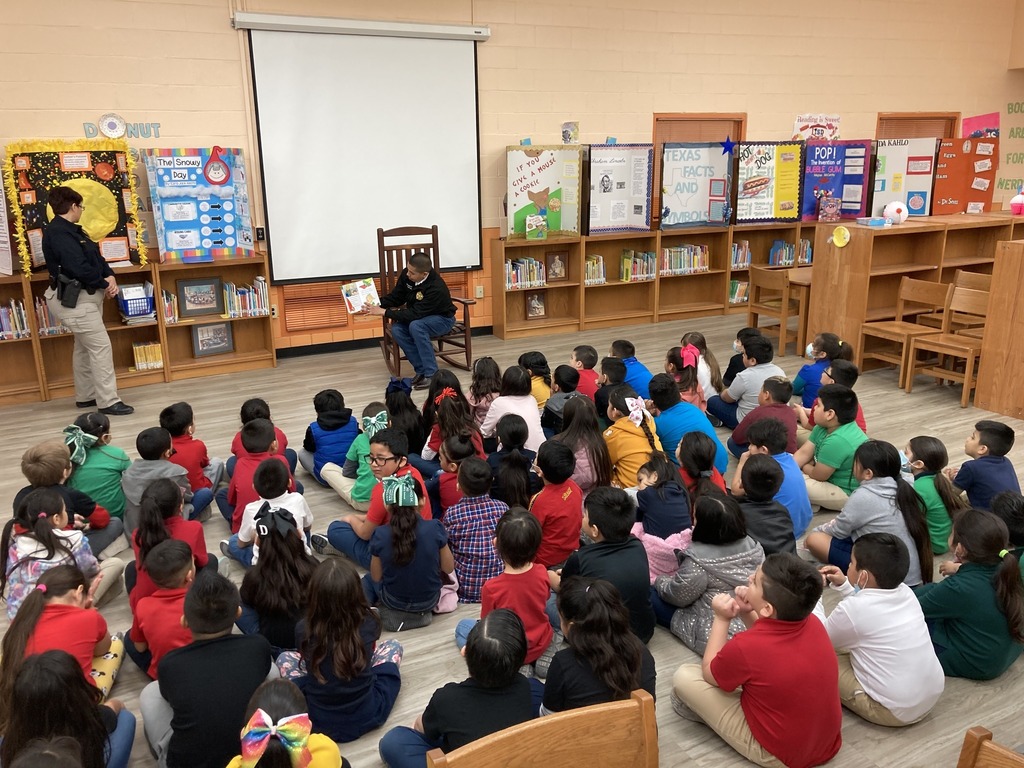 As part of a grant sponsored by Texas Parks and Wildlife and implemented by The Webb County Office for Economic Development in collaboration with the LISD Science Department, select students from LISD elementary and middle schools had the privilege of attending the first of four educational trips scheduled for this spring. The first trip was to Garner State Park. Students were selected to be part of this cohort based on criteria set forth by the program managers. The aim of this grant - called The County Outdoor Outreach Program (CO-OP) - is to promote environmental awareness and broaden the exposure to major nature-oriented destinations in Texas among non-traditional visitors within the Laredo ISD Community. Students enjoyed an educational lecture given by TPWD ranger Jacob Gonzalez; they learned about the various organisms that comprise the ecosystem within the park and surrounding areas, including: birds, insects, trees, and the role that humans play in maintaining the balance of such a fragile ecosystem. Students also learned about the various landforms unique to the Edwards Plateau and were encouraged to be observant and look for certain geological features during their afternoon hike. Students and adult chaperones embarked on a 1.15 mile hike up the Crystal Cave Trail and across to the Bridges Trail and back down to Horseshoe Canyon. Ranger Jacob provided insights along the way and even guided the group to the entrance of Crystal Cave. Students were allowed to enter the cave and marvel at the reflection of light against the quartz crystals embedded in the rock. The cohort's next trip is to Mustang Island State Park on February 10, where they will engage in many activities such as water testing, the study and discussion of halophytes, and perhaps even petting a shark.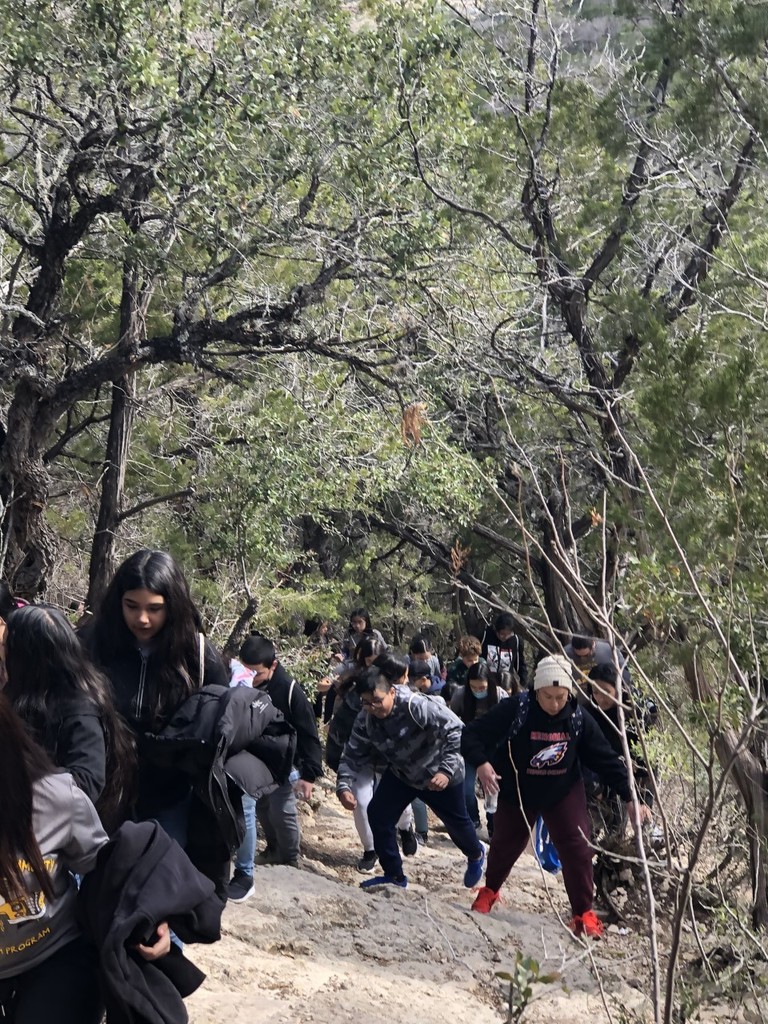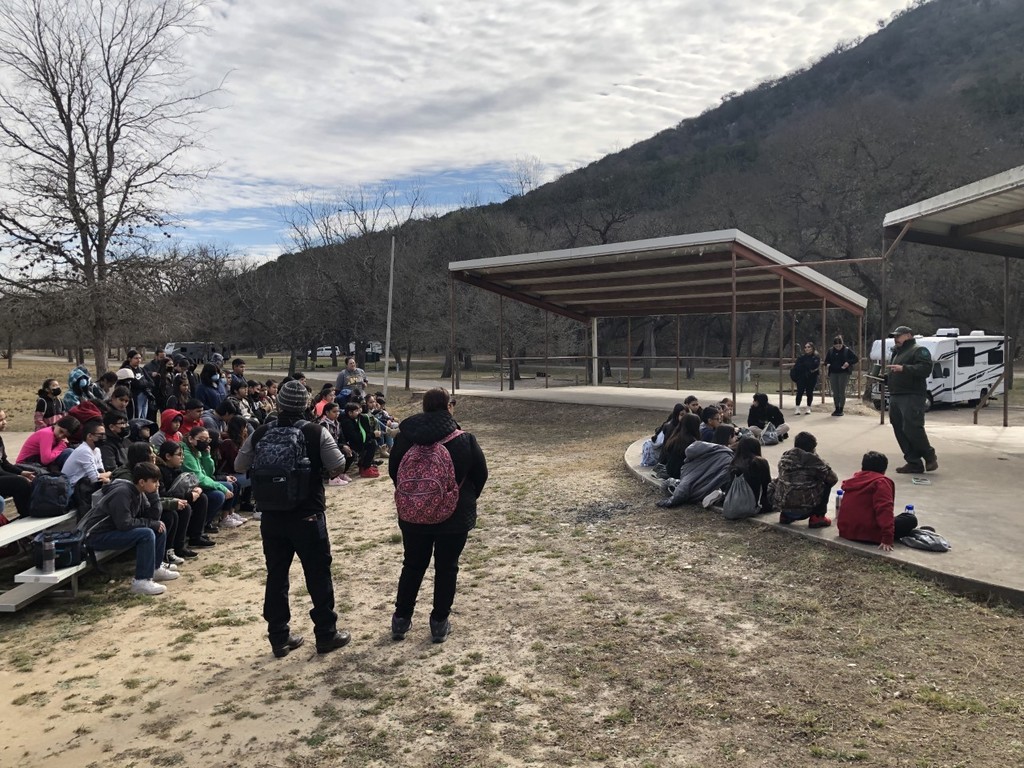 See Something, Say Something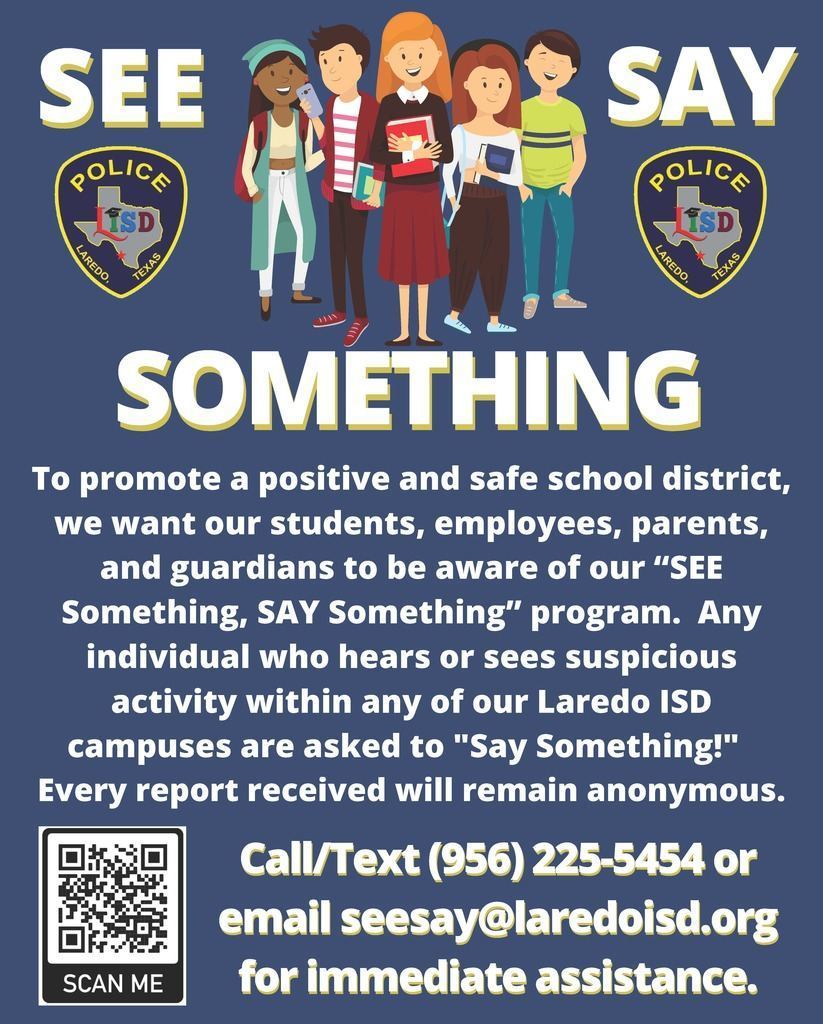 Martin High School invites you to their February Parent Meeting on Teen Dating Violence. It will take place on Wednesday, February 8, 2023 from 9:30 AM - 11:00 AM at the Library. If you have any questions, please reach out to Mr. Tristan, PFE Liaison, at (956)273-7200.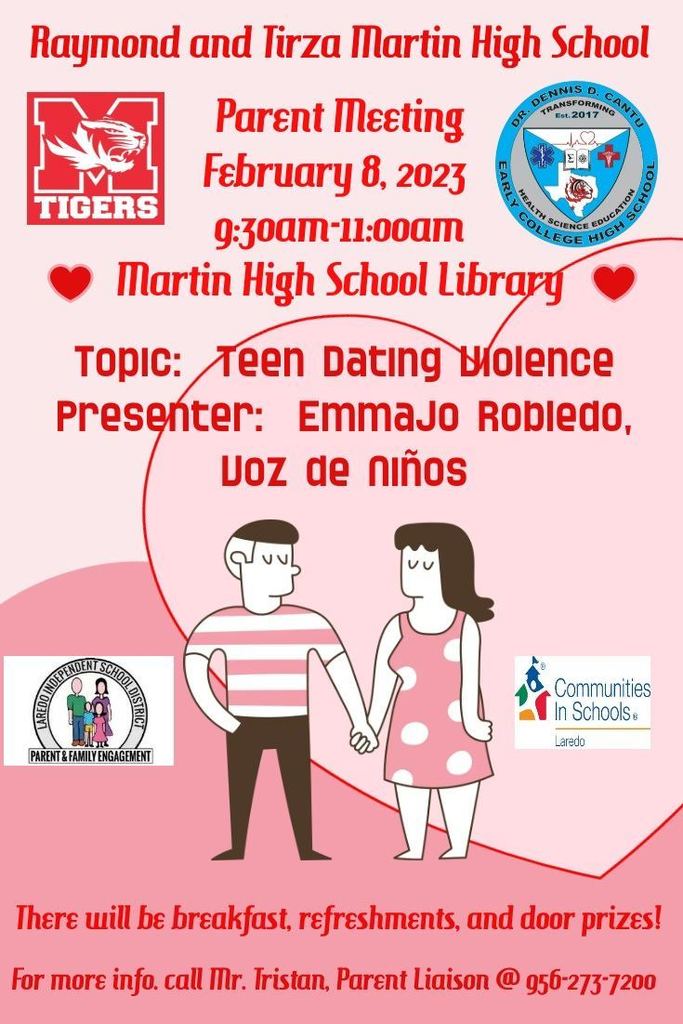 Martin High School culinary students started their internships with three local businesses: Casa Blanca Specialty Coffee, Edible Arrangements and La Vida Fit Meals Express. Thank you to our community partners for helping our students lead the way!♥️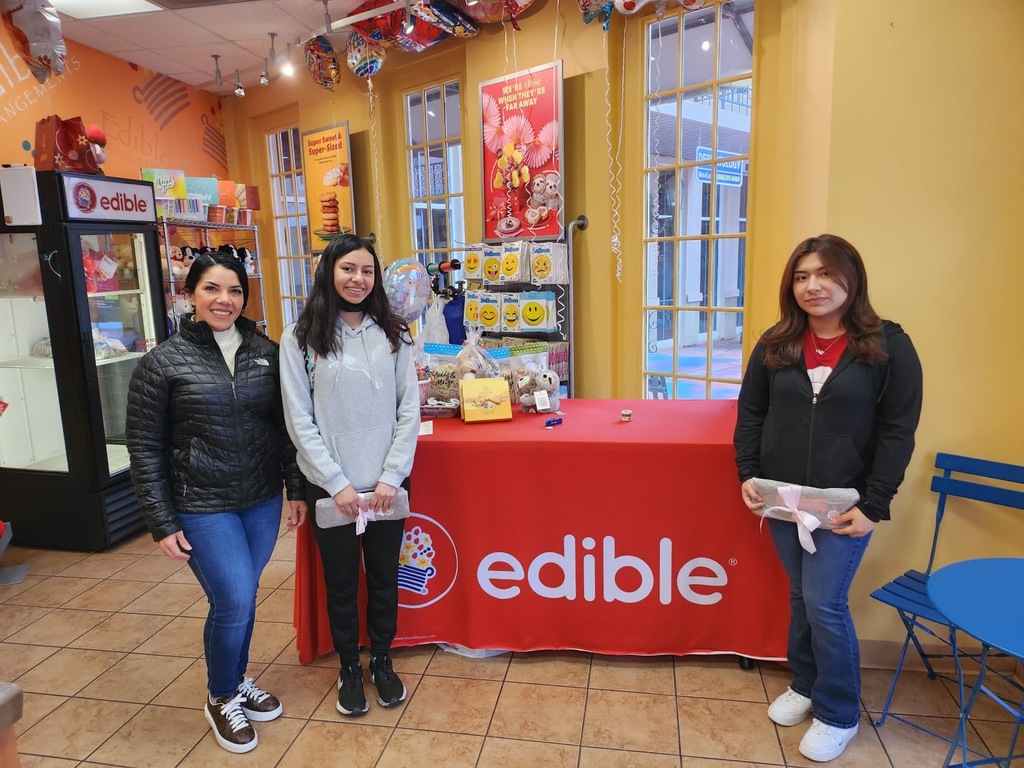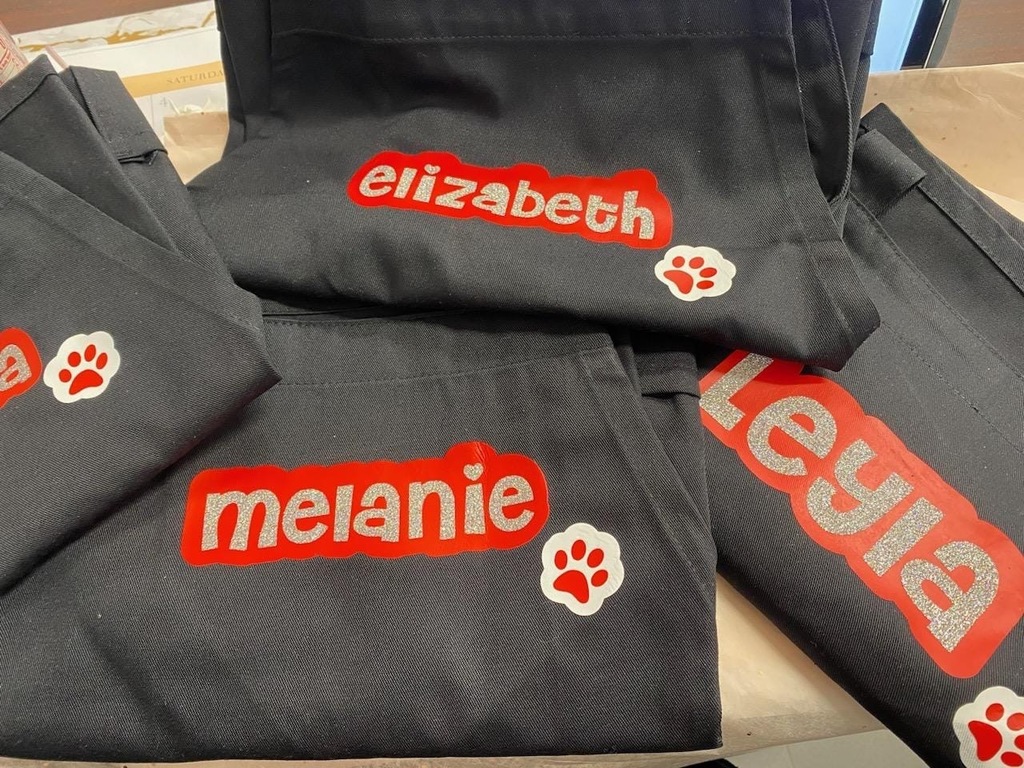 ‼️ATTENTION‼️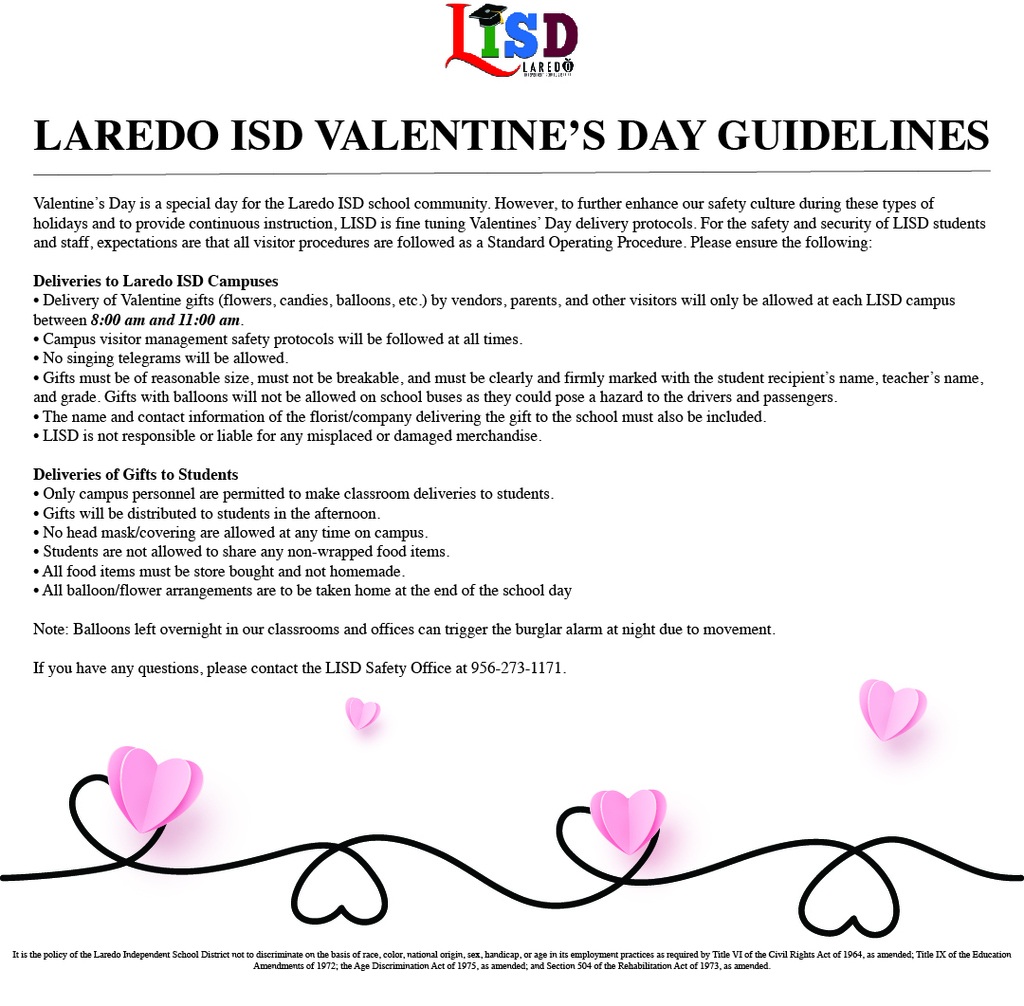 Leyendecker Elementary School students enjoyed learning about many different jobs today during Career Day. They had an opportunity to ask questions and interact with people in a variety of fields.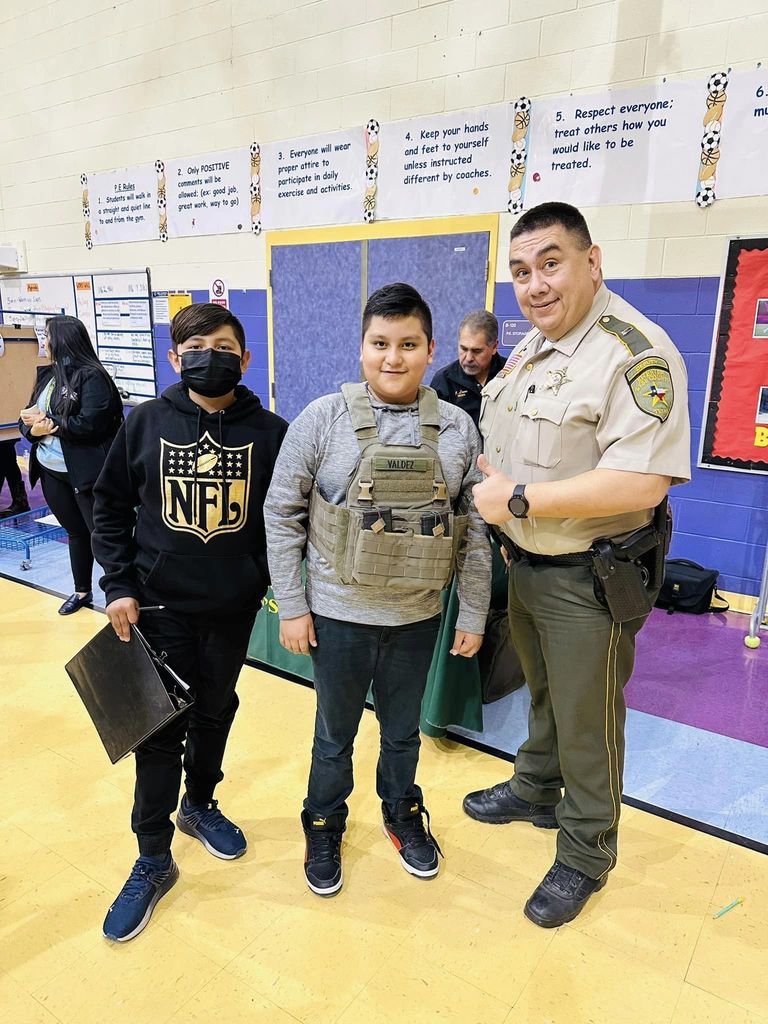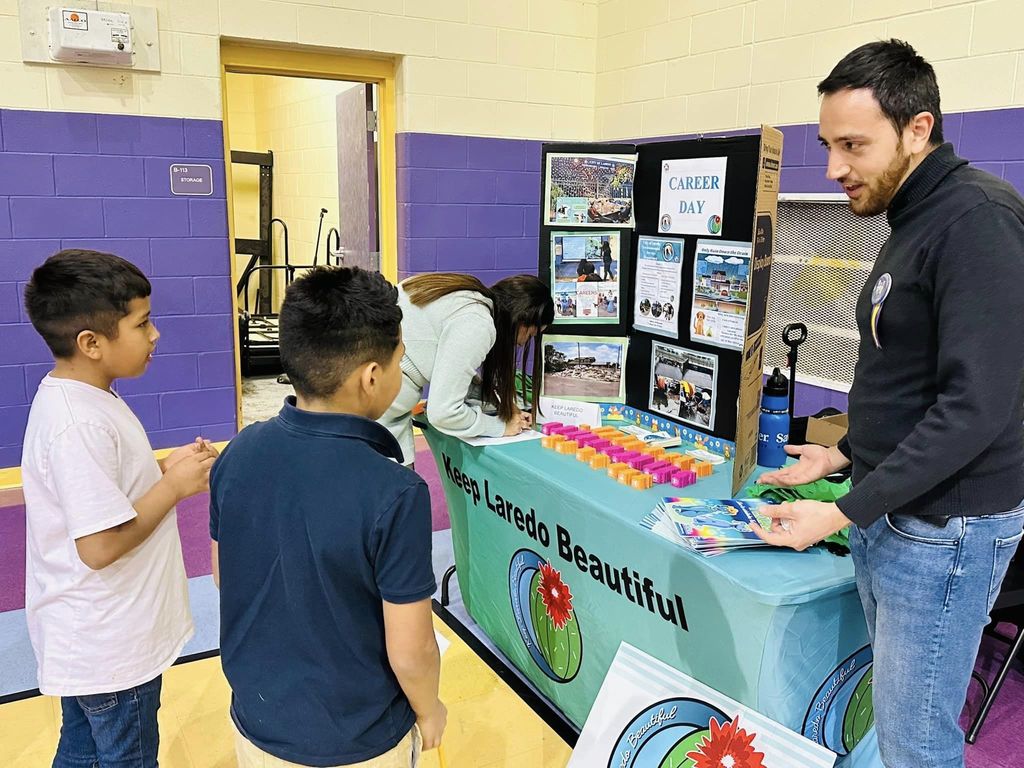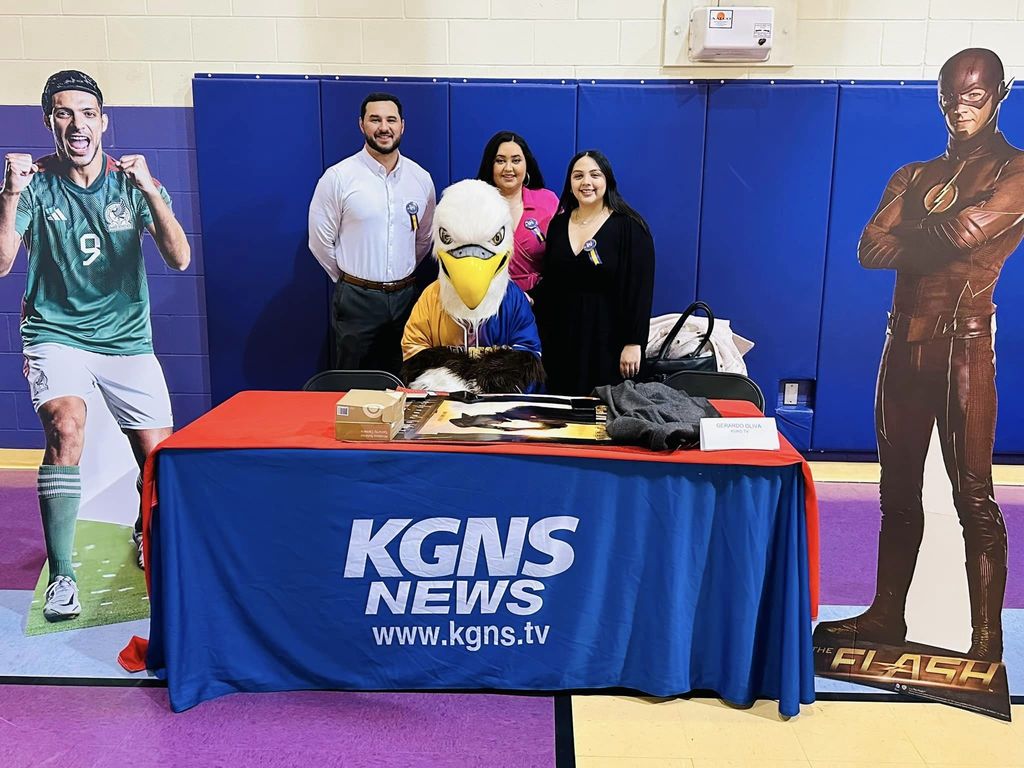 Garcia ECHS Robotics is delighted to inform that one of the Teams (FTC 12305 Ro-Baddies) won the "Connect Award" and made it to the top six teams to advance to the FTC South Regional Competition in Mc Allen, Texas on February 25, 2023. Congratulations! PHOENIX PRIDE!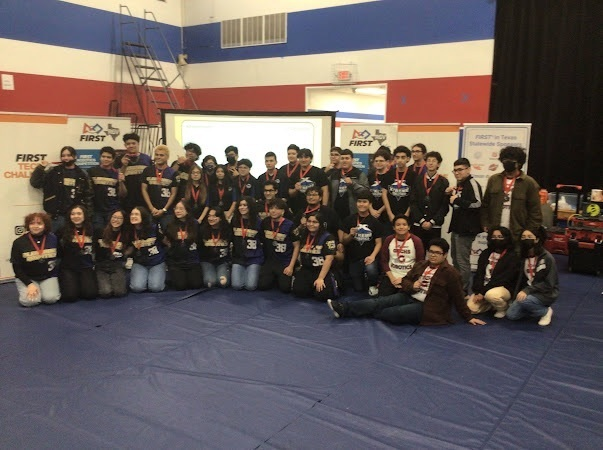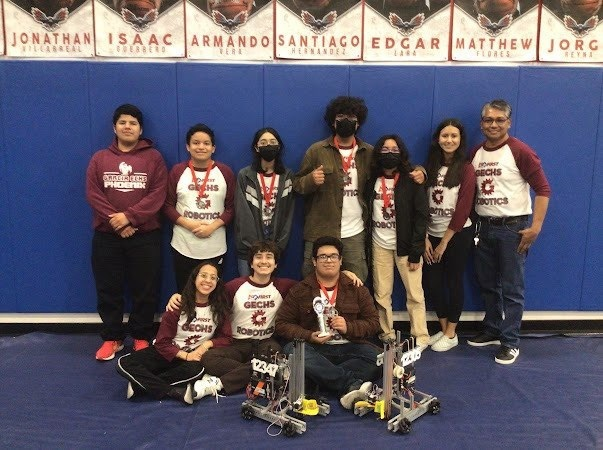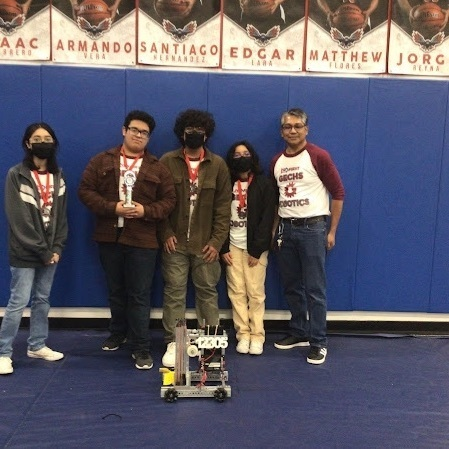 Laredo ISD Instructional Technology Leading the way at #TCEA Instructional Tech staff presented their session, Little Tech Einsteins, at the TCEA Conference Wednesday morning. Session focused on strategies and learning resources to engage our young learners. #TCEA23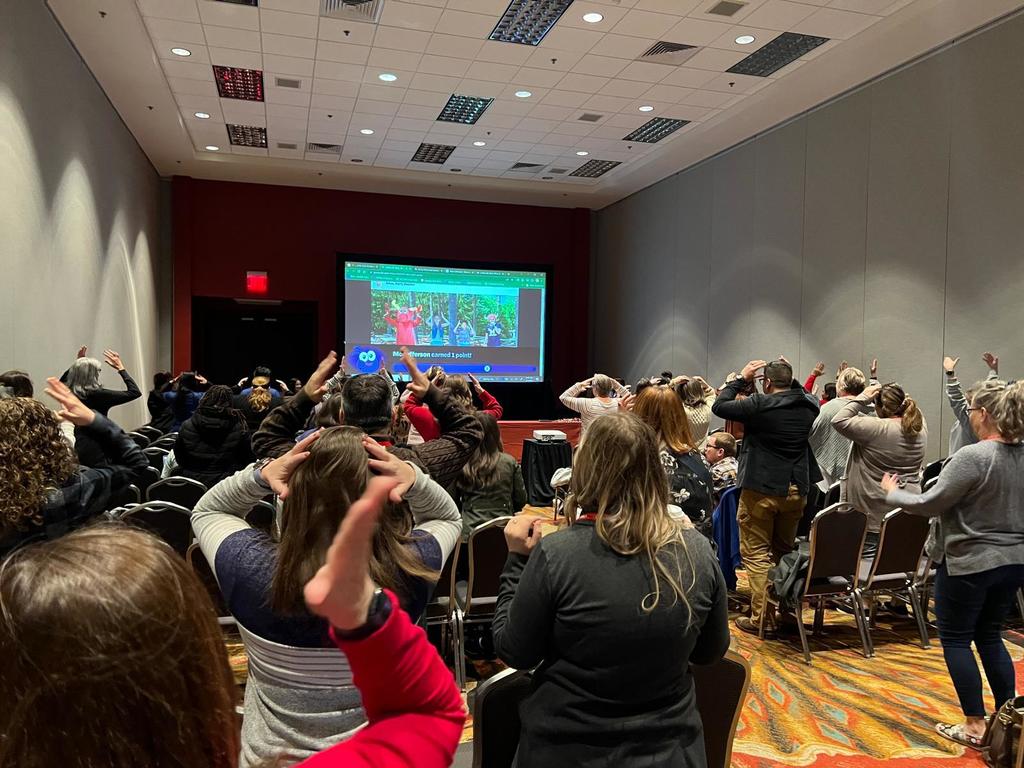 Two Nixon High School student athletes are finalists for the 2023 Texas Student-Athlete of the Year Award - Male and Female Scholarship. Natalie Tristan is ranked second in her class and is a three sport athlete. Alonso Alvarez is the district champion in cross country, as well as a state qualifier. ‼️Voting can be repeating as many times as possible‼️ CLICK the link to vote:
https://surveyhero.com/c/5Avoting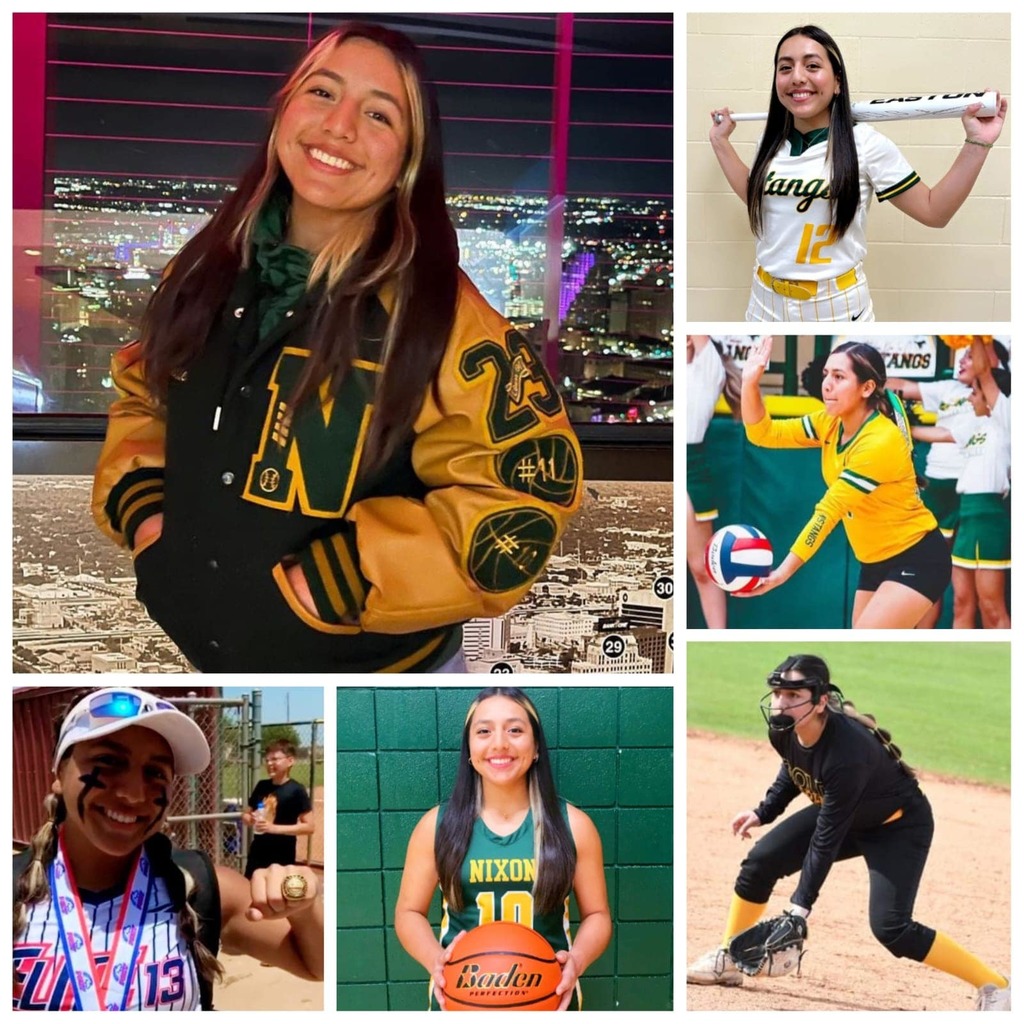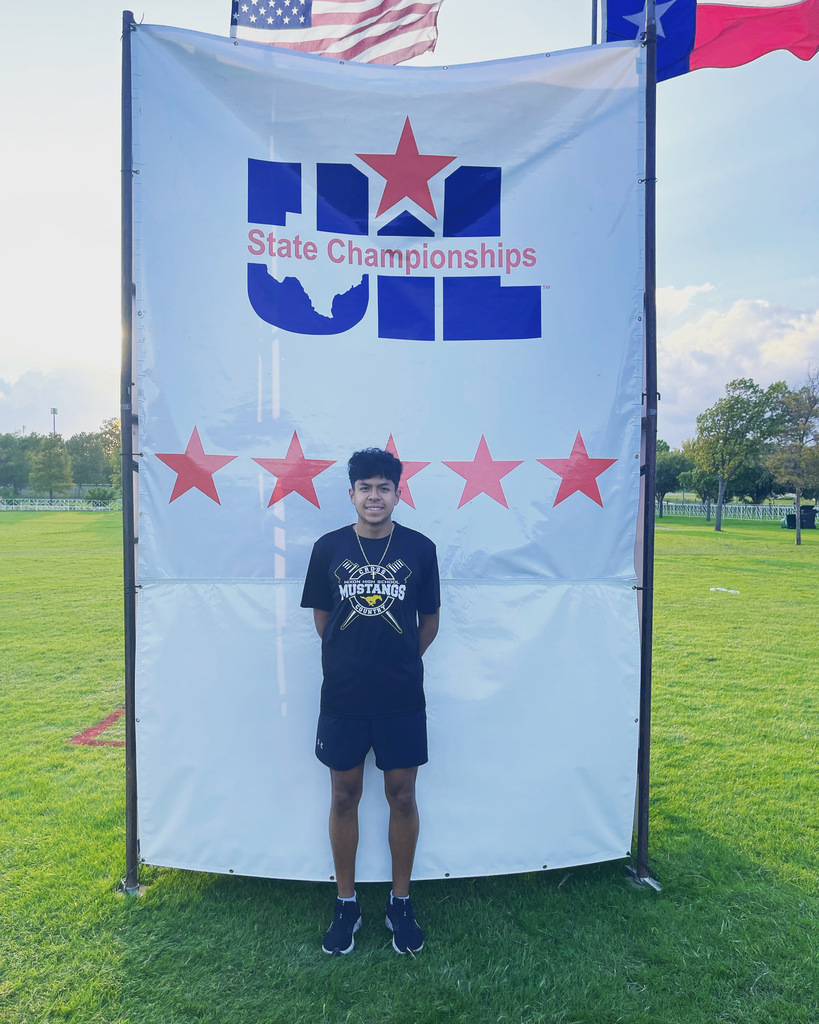 Alma Pierce Elementary School is celebrating 100 days of instruction! #LISDLeadingtheWay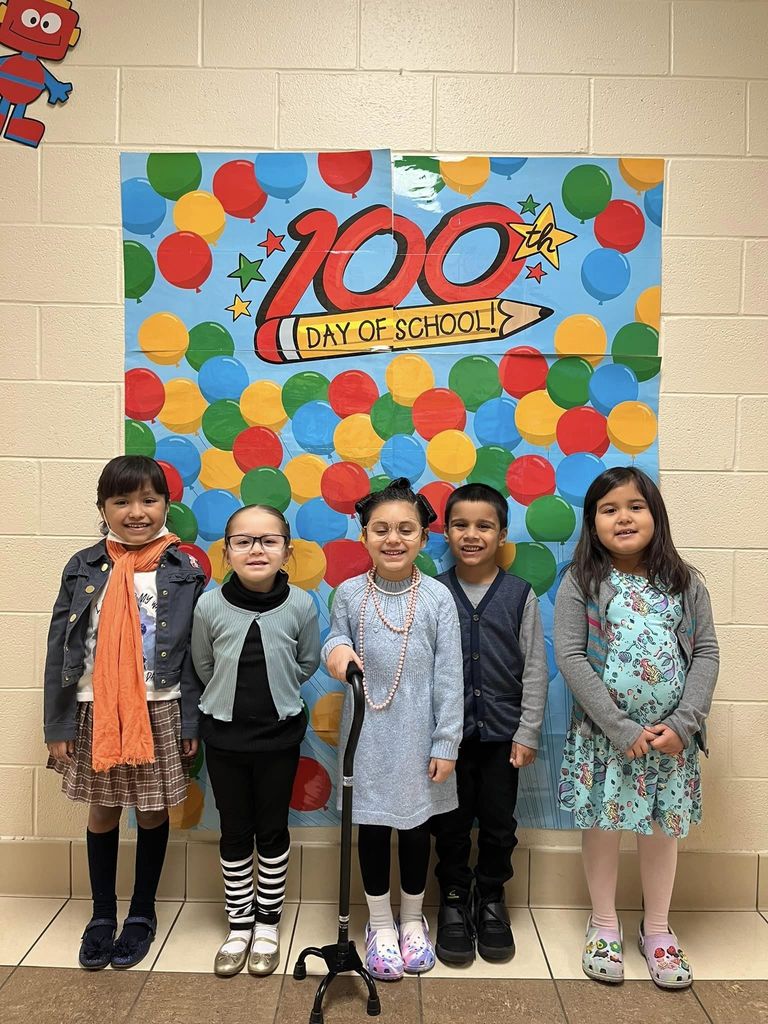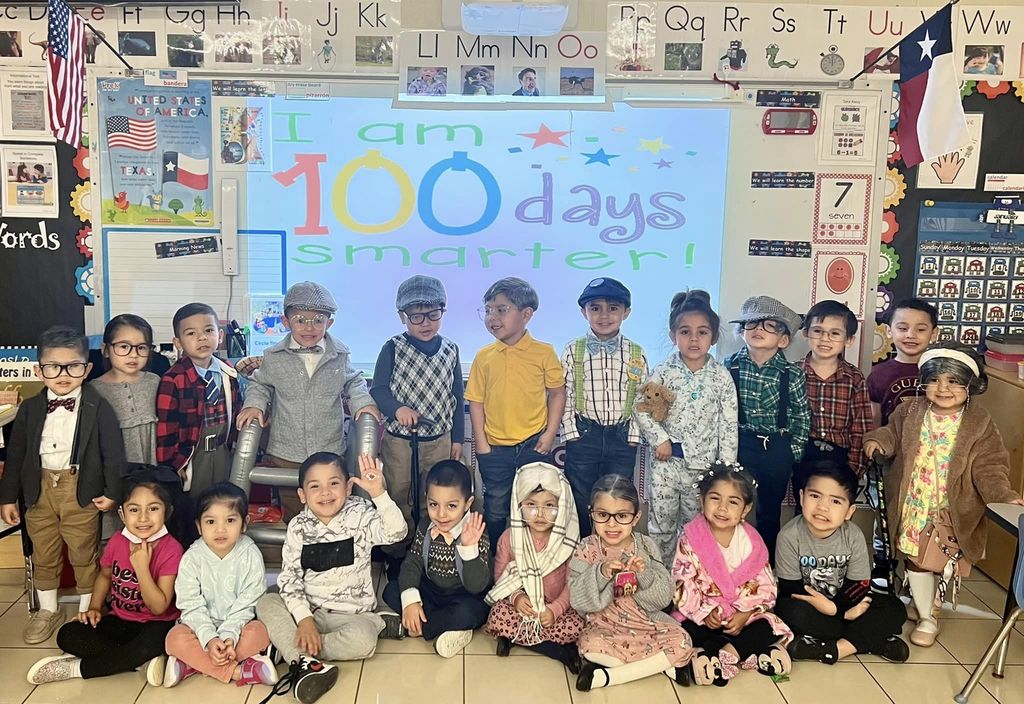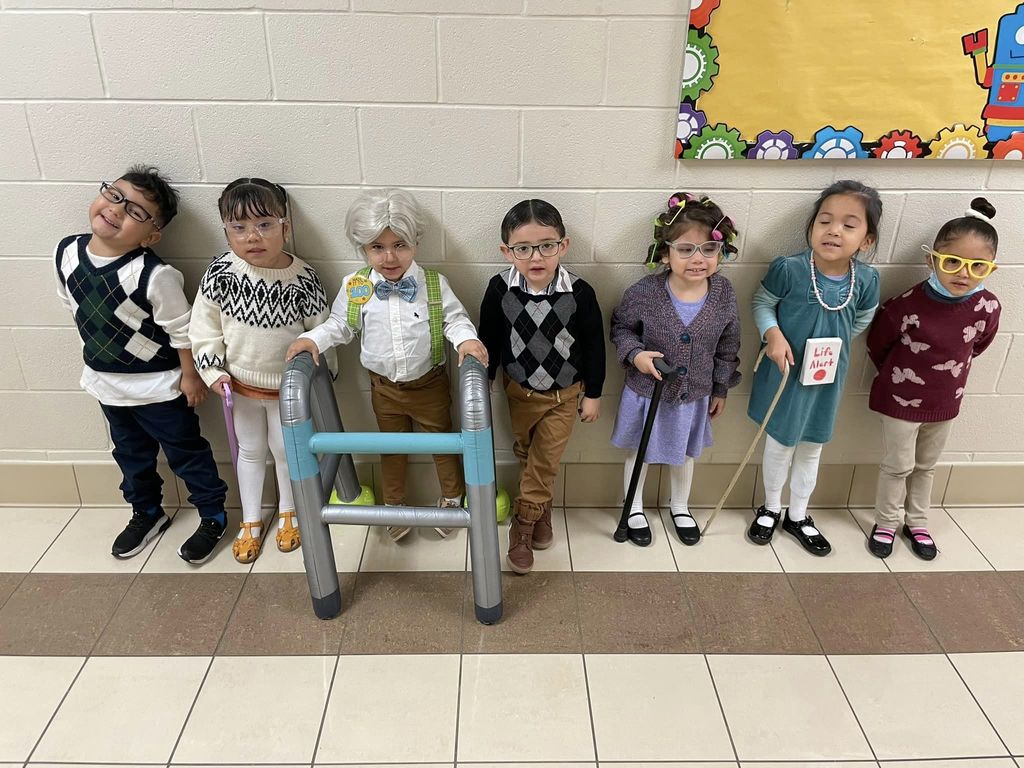 Don't know how to fill out the FAFSA or TASFA application? Feeling stressed since the deadline is fast approaching? Attend Cigarroa High School's Financial Aid Fair Thursday, Feb. 2nd and meet with experts for free assistance with the application process.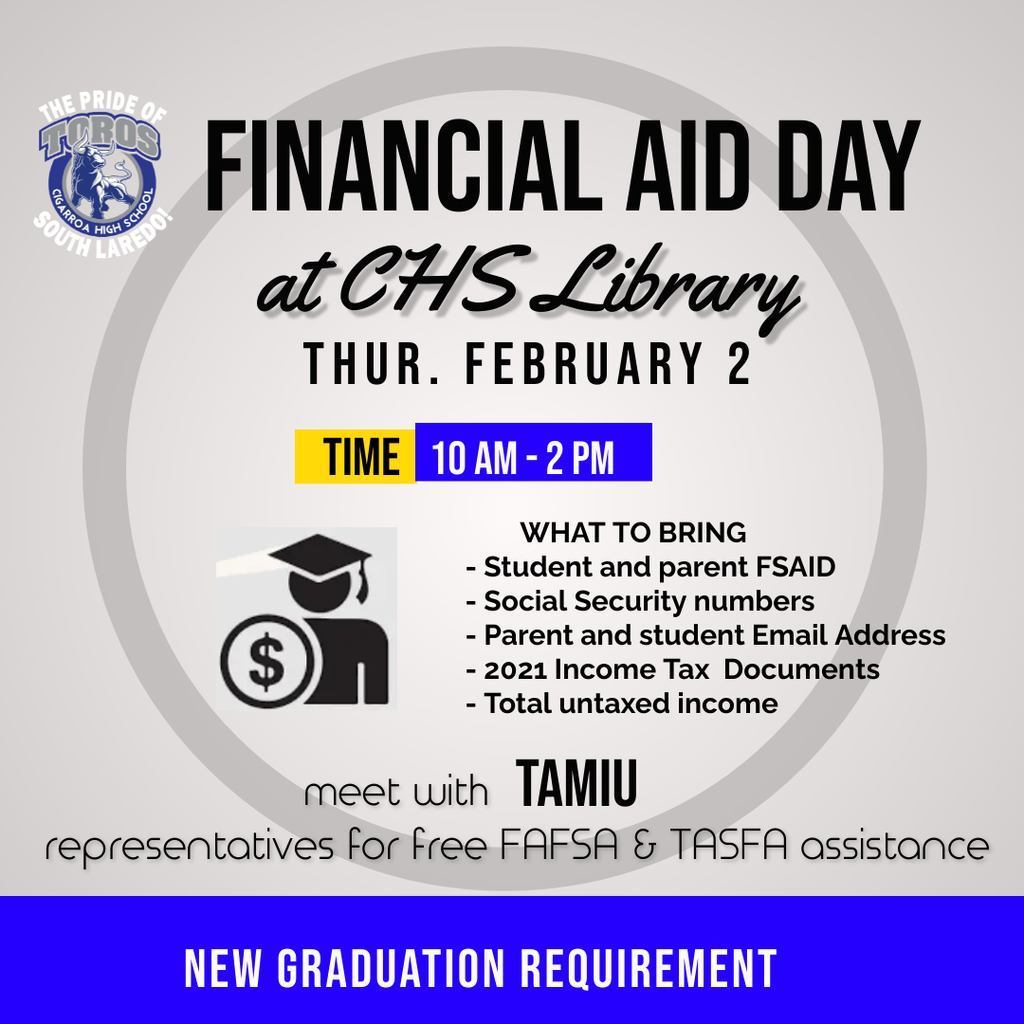 Congratulations to the Sabas Perez ECHS/CHS Xtreme Robotics team and their sponsors, Mr. R. De Hoyos and Ms. A. De Hoyos, for having 3 teams advance to Regionals. Their hard work and dedication paid off, and we wish our Xtreme Robotics team the best of luck at Regionals!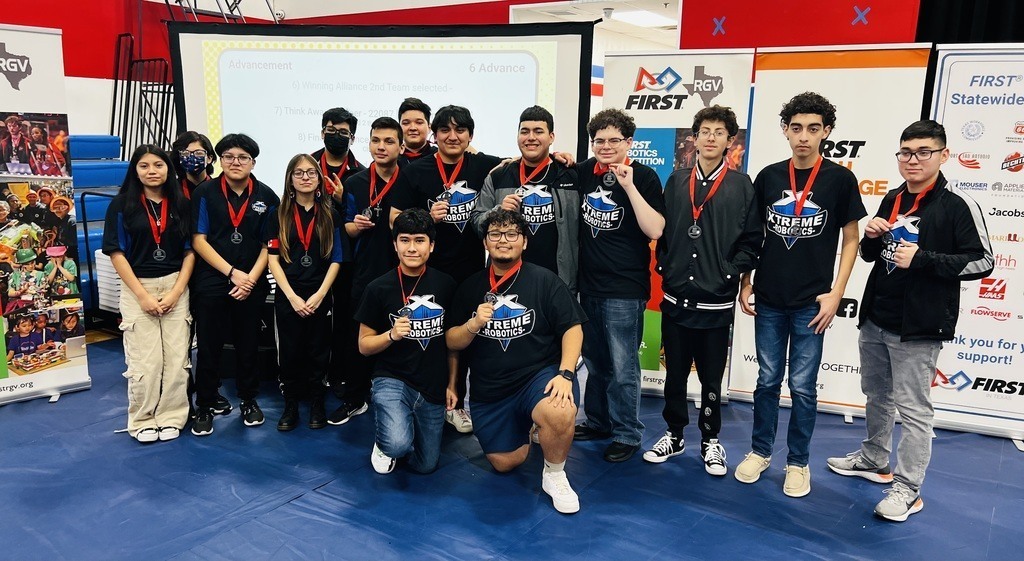 Daiches Elementary School honored members of the LISD Board of Trustees during a brunch Friday morning in observance of School Board Recognition Month. The Trustees were treated to a video tribute and a visit from prekinder students who were celebrating 100 Days of Learning.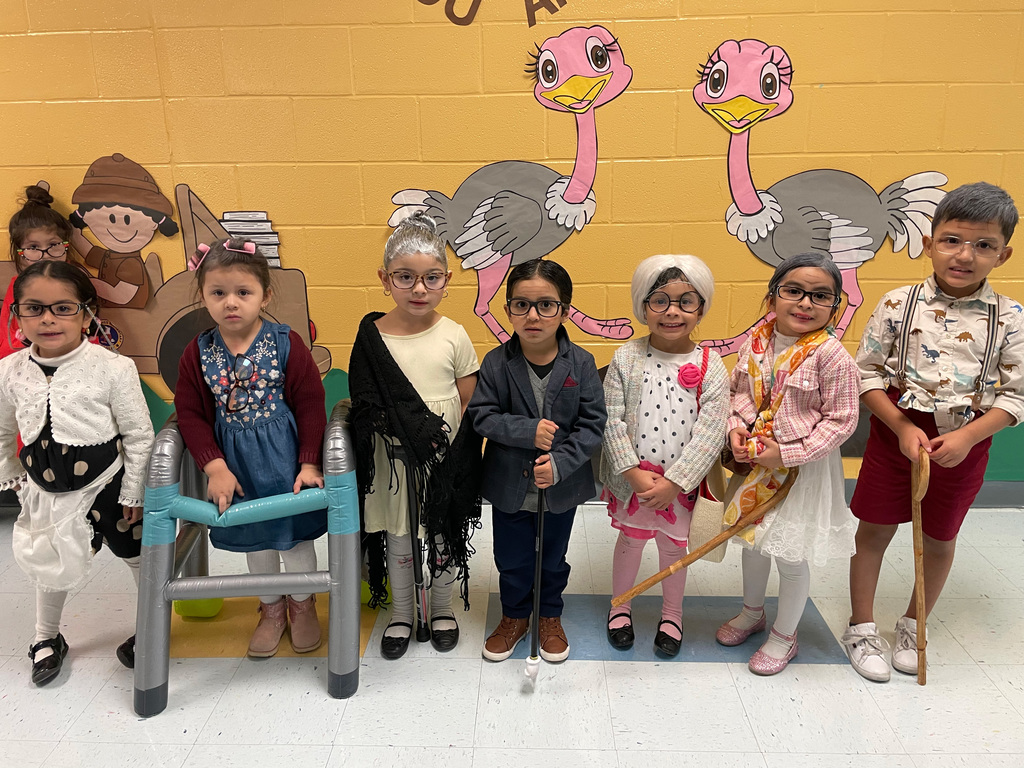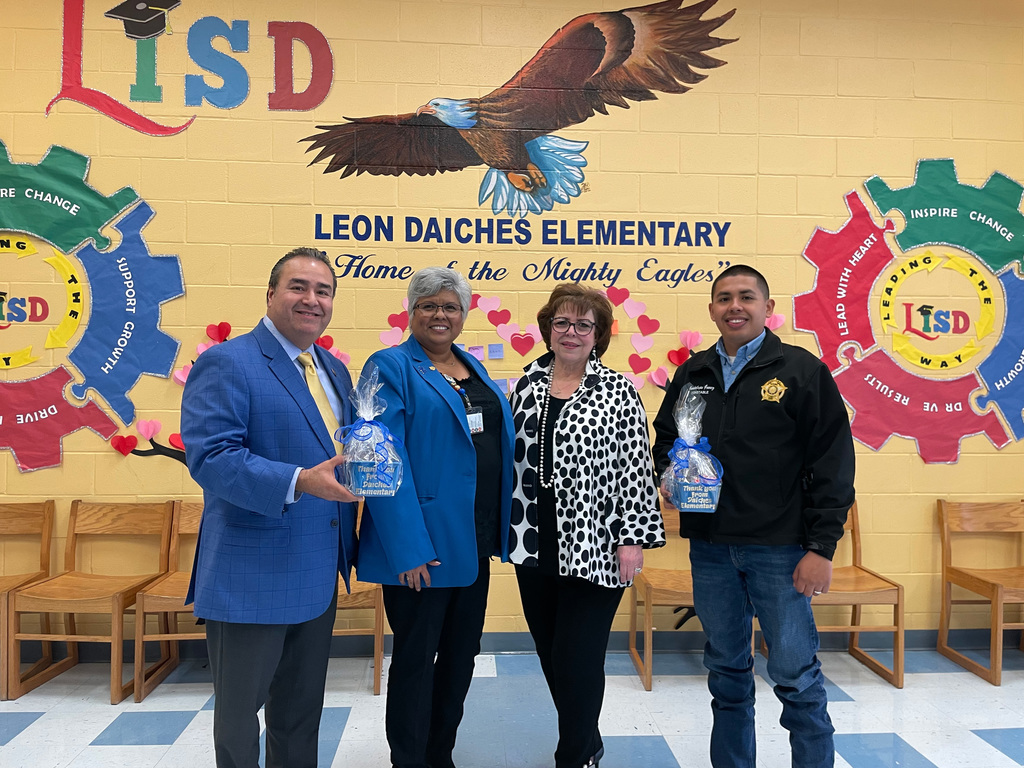 It's an honor to present you the new members of Martin High School's Hispanic Honor Society "Tradición y Cultura - Siglo XXI." Students, thank you for your hard work and dedication to your education. Congratulations, Tigers!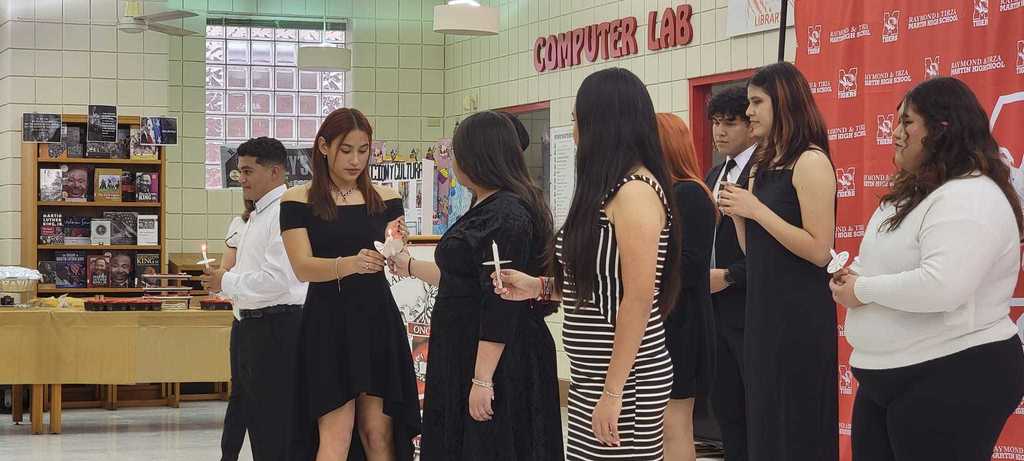 LISD Police Officers Reyes and Ibarra read the story "The Bad Seed" to Heights Elementary School 1st grade students as part of the LISD Police Department's Books to Badges Program.